Bremen's "ZwischenZeitZentrale": Awakening sleeping buildings
New harbour district
The Überseestadt is brimming with ideas to give new temporary uses to deserted buildings and spaces, turning former lorry dispatch facilities into film sets and creating the Golden City port bar.
The Überseestadt in Bremen is one of Europe's largest ever urban development schemes. A new part of the city is being created as part of a 25-year project. Such developments don't just happen overnight and often require fresh ideas to develop new temporary uses for deserted areas, such as those offered by Bremen's ZwischenZeitZentrale.
Many cities have introduced new ideas to make temporary use of empty shops and spaces, such as pop-up stores and other individual projects. However, Bremen is quite a special case, because its local activists and political actors are trying to establish these temporary uses as an instrument to drive urban development. The city has now been implementing this principle for the past nine years to use deserted buildings for film and theatre and develop other longer-term projects, including in the Überseestadt. Bremen's ZwischenZeitZentrale (ZZZ) is the central contact point for all property owners, decision makers and potential interim tenants. Their aim is to offer deserted spaces for temporary uses at favourable prices. The ZZZ's activities range from the initiation of projects to background support and the provision of contacts. Daniel Schnier, Oliver Hasemann, Anne Angenendt and Sarah Oßwald don't just see themselves as intermediaries; they also want to make a difference themselves.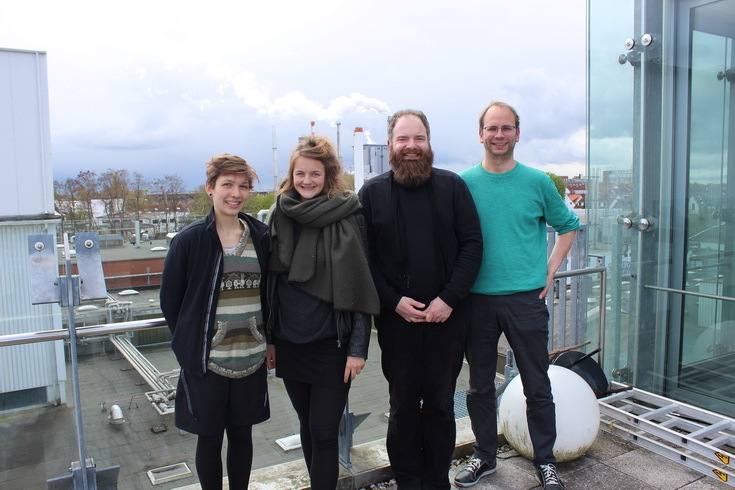 If you pay engineer Oliver Hasemann a visit, you'll be immediately struck by his practical work: The team of activists at ZZZ rented out the four-storey administration building at the former Könecke sausage factory in April 2016, and they've since sublet it to various programmers, musicians and artists. A place for creative minds has emerged in Sebaldsbrück amongst the old bicycle sheds and disused lorry ramps. The former days of the old sausage factory can only be seen on a few old posters, a sign on the door and a glass cabinet containing various sausage products.
Origins in the Überseestadt
Bremen's ZwischenZeitZentrale actually has its origins in the Überseestadt, as that's where the project's founders had their first workspace. From 2008 to 2015, they could be found in the old lorry dispatch facilities of the Hansator customs office alongside other creative professionals. "We see a lot of potential in deserted buildings", says Hasemann. "There are lots of people with good ideas looking for places and rooms at the same time". The location could be used in many different ways: The dispatch facilities were converted into a police station for a crime drama and then used as a film set in 2014. Several open-air projects have also been carried out in the Überseestadt through the ZwischenZeitZentrale. Hasemann explains that, "many projects have paved the way for others". The engineer also sees potential in the former Café HAG factory in the timber port. Bremen's College of the Arts has already used the facilities for several exhibitions, and part of it is being rented out. "It's an interesting building that always attracts different plans for temporary uses", says Hasemann.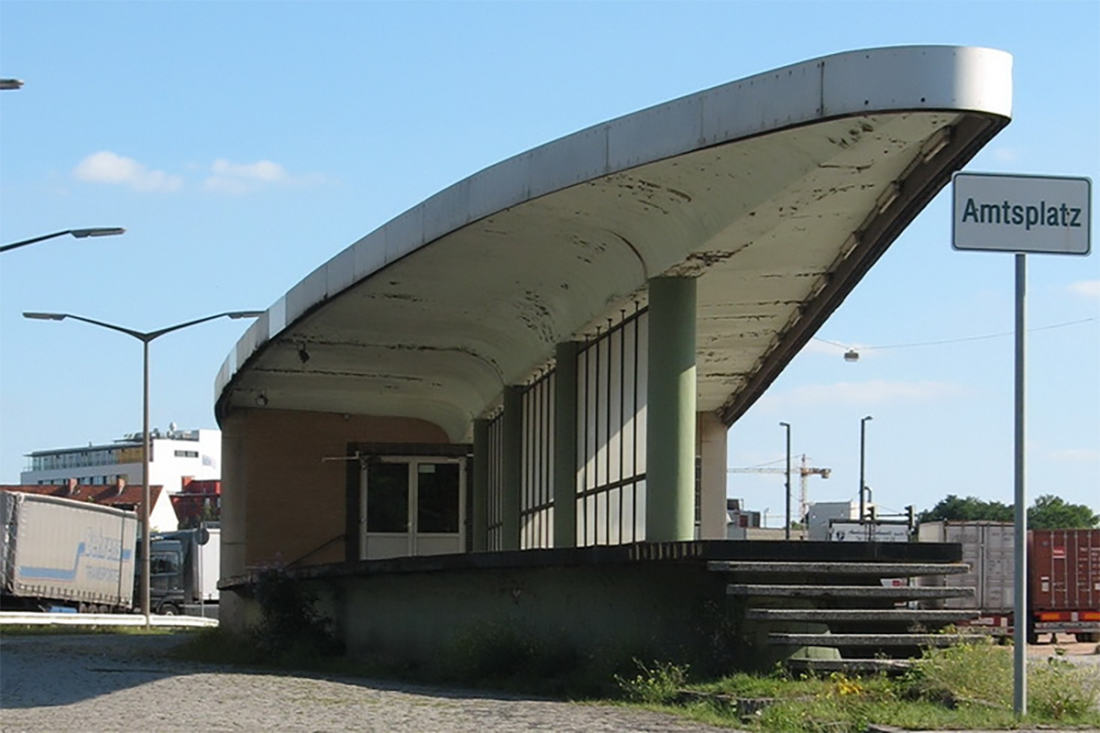 Breathing new life into Bremen's quarters with long-term perspectives
The ZZZ has been opening front doors and time portals since 2008. This may sound like a simple concept, but there's a complex range of tasks behind it: The ZZZ activists track down empty buildings and spaces, contact interested parties, clear up legal issues, obtain permits, speak to local politicians and councillors about utilisation plans, calculate costs, attract additional donations and develop their own ways of using the spaces. Hasemann and Schnier want to breathe new life into Bremen's empty quarters and start new cultural activities. They're not just looking for short-term uses; they'd ideally like to develop long-term perspectives, even if interim tenants have to be moved to a new location.
Promoting creativity, minimising vacancies and upgrading quarters
There are now several departments involved in different areas of Bremen's temporary use project: The initiative is being supported by the Senator for Finance, the Senator for the Environment, Construction and Urban Transport, and the Senator for the Economy, Employment and Ports; and the Senator for Culture and Bremeninvest are also active members of their respective steering committees. There are several objectives, including the reduction of running costs caused by vacancies, the revival of quarters and the provision of workspaces to start-ups and creative artists.
This is one of the reasons why the projects run by the ZZZ are so varied, from more business-oriented ideas for start-ups to short-term uses for art exhibitions and theatre performances. For example, Hasemann and Schnier worked alongside Bremen's Schwankhalle and Alsomirschmeckts-Theater e.V. to organise a dance performance choreographed by Tim Gerhard and held at the "Bunker" on Lloydstraße. Frauke Wilhelm also received support from the ZwischenZeitZentrale to implement her cultural programme at the temporary "Golden City" port bar in the Überseestadt's Europahafen.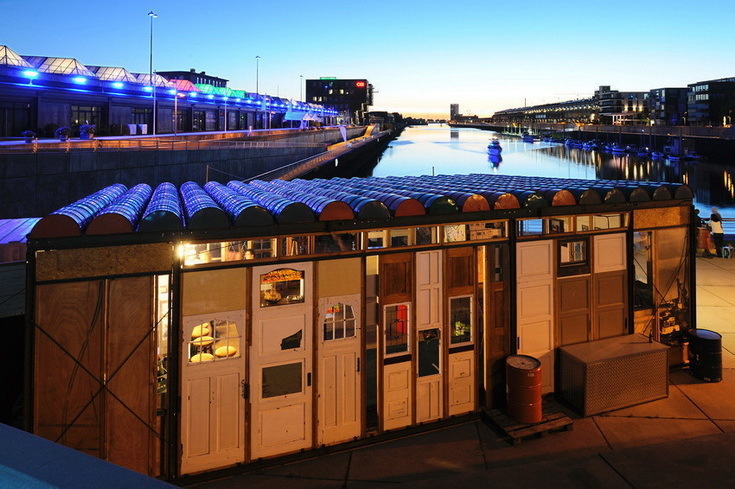 The Überseestadt should profit from the revival of the Lankenauer Höft
The enquiries received by the ZZZ range from event managers looking for a festival area to people who'd like to try out a new idea but otherwise wouldn't find the right venue. Oliver Hasemann is certain that Bremen has enough empty spaces to do something with. The ZZZ activist also sees a lot of potential in the revival of the "Lankenauer Höft". This stretch of land on the waterfront used to be a popular attraction for cyclists, but artists and cultural workers are now going to work closely with activists from the neighbouring area of Pusdorf to create a temporary summer oasis in the industrial area. The area will be transformed to create potential event spaces, art studios and exhibition areas, offices for start-ups and DIY repair shops for cyclists and sailors. Hasemann believes this will also be interesting for those who live in the Überseestadt.